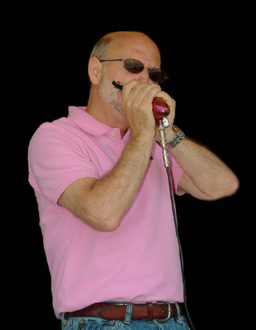 Westside Andy will be joined by West Coast harp master and road warrior Mark Hummel at the Thursday show at the Hody Bar and Grill in Middleton WI.
Andy and his bands have been a fixture there at the Hody on Thursday nights and I know that Mark Hummel and he will put on virtuoso harmonica show together. They are also appearing with Billy Flynn on guitar. This should be a great night of blues! The show starts at 9 PM. Bar doors open at 8 AM (it is Wisconsin, after all) so you can go early (even breakfast) and get a good seat.
Andy is excited about the show and I know it's going to be great as both he and Hummel are fantastic harp players.
Andy's web site:
Westside Andy
Mark's website:
Mark Hummel
Hody Bar web site:
Hody Bar
It should be a lot of fun. Mark does not get out to the Midwest too often. He's got a couple of nights up in Minnesota after this and his calendar shows nothing nearby for the remainder of the year. Take advantage of this opportunity!